The Metaverse, announced in the second half of last year by then-Facebook-now-Meta CEO Mark Zuckerberg, was billed as the next step in the evolution of the Internet. But what exactly is it, and why is it so divisive in the post-pandemic world?
Table of contents: 
From physical to digital to …metaverse?
As the millennia pass, one fact remains constant: human progress is based on communication. We couldn't have survived the early days without teaching each other how to start a fire, make clothes, and tools, grow and preserve food, and then build a shelter. We explored the physical world through our imagination as societies began to form, inventing myths, tales, and beliefs. Then we moved on to knowledge-sharing, teaching ourselves the fundamental rules of the worlds that surrounded us.
Our existence revolved around moving through various groups of people, including family, school classes, friend circles, work colleagues, clients, neighbors, or churchgoers. In fact, every life decision we made, leads to a new group of people with similar interests, goals, or identities, increasing our wish to communicate even more.
The phone, Internet, and smartphone revolutionized the way we satisfied this need as technology advanced. We entered the era of instant messaging, spending the majority of our days online and sharing our personal life updates on personalized profiles that our friends could see. We quickly became addicted to social media because of the ability to interact with such updates and share our opinions in groups.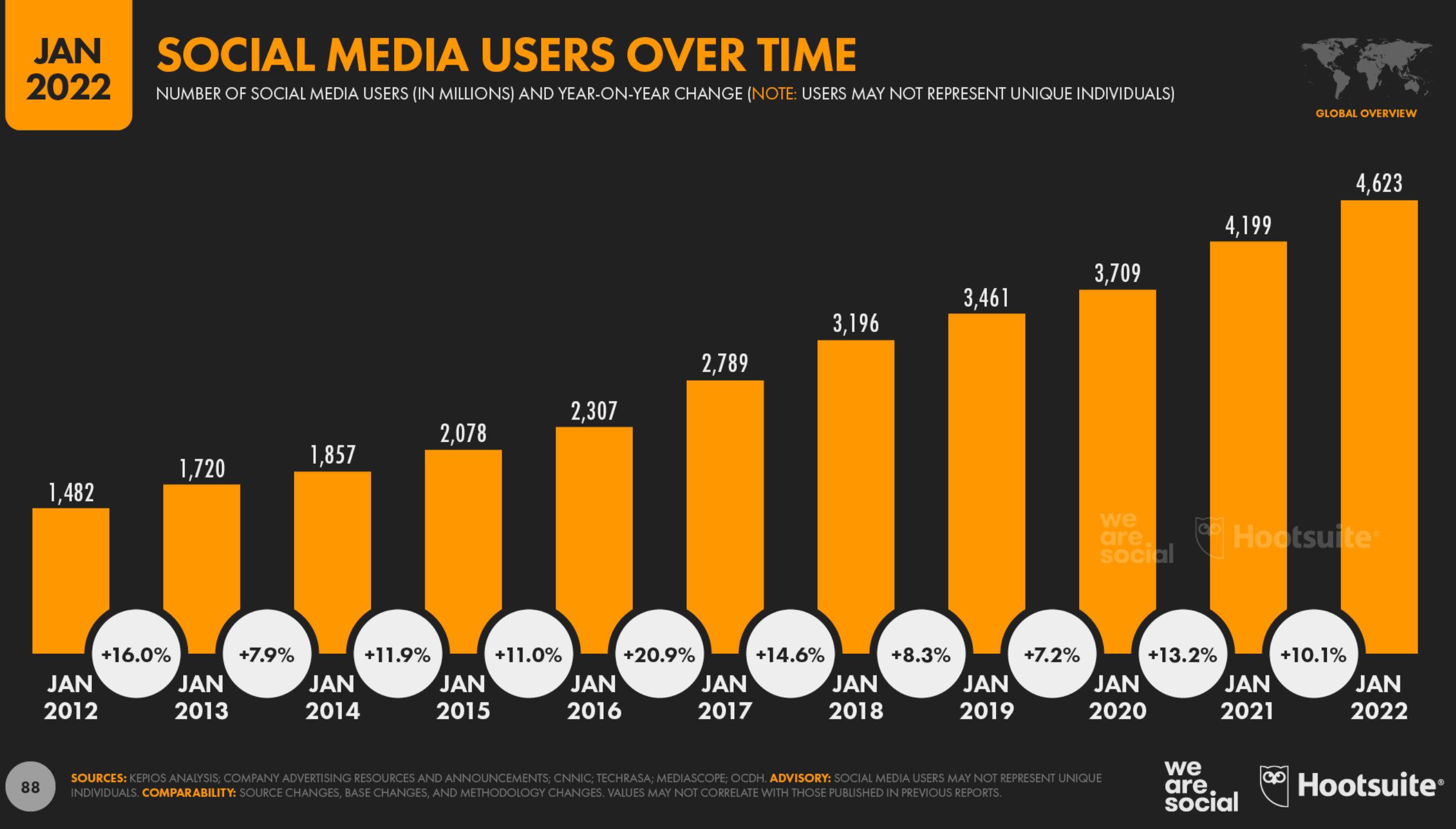 However, something went wrong in the process, and instead of being sociable, some social media users began to intentionally hurt others by making sarcastic or mean comments, hating each other, or even using photoshop on victims' pictures to fabricate their updates. Some profiles were overrun and used to steal money, set up phony accounts, or commit real-life fraud.
We eventually lost faith in the Internet and began to regard people who shared our social space as 'non-human,' fearing that someone would try to trick us. As a result, we began to struggle with understanding the context of comments, lowering the quality of web-based interactions.
Everyone now appears to be cruel, ironic, or deceptive. To address this lack of trust, Meta proposed a solution that could potentially restore depth to internet-based relations: the Metaverse.
What is the Metaverse? Explore the virtual universe from within
Metaverse is the concept of "embodying the internet," which promises a new type of inclusive experience by allowing users to explore the virtual world with their own senses rather than staring at a personal device's flat screen (which, in fact, does not convey human emotions well). As Mark Zuckerberg notices in his explanation of the metaverse video, it's a natural result of the digitalization of communication, which has progressed from text to photo sharing to video sending and will eventually result in transferring the entire body image to the web.
All you need is an avatar.
This is something that the majority of players – whether in VR or traditional – are already familiar with. You can create a "digital 3D persona" who will appear, dress, and act in a specific manner. The difference with the metaverse is that your realistic avatar will be based on you. Or not, as your other digital avatars could be completely fictitious characters created for gaming purposes. 
Embodied Internet persona will have your voice. It will act just like you. And, like you, it can live in a virtual version of your own home ("Home space"), which has an incredible view of the Milky Way just behind its windows. Or has a nest of tiny dinosaurs under your kitchen table. Because, well, why not?
So, why do you need an avatar?
There are a few reasons for that:
An avatar is literally you entering the metaverse. Think of it similarly to your social media profile, or a software account (Google, Slack, or other); you can't access the service unless you log in. The difference here is that you are now able to move around, use voice commands, select options with eye movement, and experience the digital world from a first-person perspective, rather than clicking and swiping emotionlessly.
Due to this reason, avatars mimic your 'real you,' making them a substitute for remote meetings, working, or digitally visiting friends or clients all over the real world. Metaverse technology is constantly advancing, bringing a wide range of looks and unique gestures (facial expressions, body language) to virtual worlds so that each 'recreated' person is as true to their real-life counterpart as possible. As a result, another level of security for personal avatars is required.
An avatar will allow you to explore a variety of possibilities that are only available in the virtual space. As with another Meta flagship – Facebook – Metaverse provides new ways of communicating for both personal and professional growth.
As revolutionary as it all sounds, there is a major stumbling block when it comes to avatars. Current technology is still struggling to deliver nonverbal aspects of human communication such as facial expressions and body language, let alone more subtle signals such as blushing, gasping, or pupil dilation.
On top of that, the pursuit of codifying human nature sounds both amazing and terrifying because the same data on understanding our behavior can be used in multiple ways.
Another issue is the promise of all-day experiences for its users. Headsets are already known to cause so-called VR sickness, a feeling of nausea similar to motion sickness due to our brain trying to handle the unique physics of the VR worlds. There are also neck issues due to the headset weight and fit (which is generally more suited to men) and general perception issues when children enter the simulation.
All you need is a device
The metaverse will make us feel extremely present because the exploration comes from within the experience. This level of immersion is currently achievable through VR experiences, which will play a significant role in the global adoption of the metaverse. In fact, the ability to do whatever you want and the ultimate sense of presence within the simulated experience are two key arguments for virtual reality popularity.
Metaverse wants to go a step further in the future and mimic the way we explore the world not only through our senses (as it is already done in the XR) but also by bringing the essence of social interactions to the digital world. The so-called "connection" is portrayed as a unique way of reliving real-life events in digital worlds.
So, you can not only play, train, and travel in the metaverse, but you can also use it for culture (as a large part is not focused on attracting new creators), bonding with family and friends (exploring fun worlds or planning birthday parties), and even setting up your home office.
If you want to work in your actual home, metaverse offers full integration with the AR glasses, allowing you to chat with a friend's hologram while taking physical notes. And then uploading them to the cloud. This sense of presence is promoted as an antidote to pandemic loneliness, which has put humanity in a bind: we want to work from home, but we also want human interactions.
The solution is marketed as environmentally friendly (because you don't have to travel) and egalitarian (because you now have access to jobs all over the world), but in reality, both of those factors can still be outweighed by the method of production and the final costs of the device required.
However, the applications beyond gaming are astounding. Musicians and entertainment companies are already experimenting with hosting concerts in the metaverse. But perhaps the most far-reaching opportunities for the metaverse will be in online learning and government services.
Is the Metaverse real: the edge of the technology 
The Metaverse is reliant on advanced, widely available technology. More ways to convey emotions and natural gestures to the digital world are required, as are improved graphics, security protocols, and, most importantly, greater adoption of XR technology.
Despite the arrival of affordable, ultra-high-quality, portable wireless headsets, virtual reality remains a niche market, primarily for gamers and tech geeks. Even though they are confirming the engagement of experiences, the number of titles available remains limited. Worse, it is estimated that only 28% of people who own VR headsets use them on a daily basis. 
The technology is also used in training and education to improve muscle memory, demonstrate the consequences of mistakes (even fatal ones), and explain complex concepts using interactive visualizations of objects. But, once again, we don't have enough VR-ready materials, and development takes a long time and money.
While VR is a key component of the metaverse recipe, access to the metaverse is not (and should not be) limited to wearing a VR headset. In a sense, anyone with a computer or smartphone can access a metaverse experience, such as Second Life's digital world. Given VR's ongoing struggle to gain consumer traction, broad accessibility is critical to making the metaverse work.
When it comes to augmented reality and mixed reality, the situation is even worse because, in addition to the struggle with the realism of 3D-placed objects, and their level of interaction within the world, there is a problem with creating advanced pairs of glasses that look like traditional ones. Identifying the issue, which is fitting hardware in a few-mm wide frame of glasses.
Despite these issues, Meta (previous Facebook) altered the company's direction, claiming that it is now metaverse-oriented. They promised to help 'metaverse creators' by offering a series of discounts on their tools for developing worlds and making it a profitable job. They are also working on several advanced devices that will break the technological blockade by breaking the current boundaries of XR devices.
They also established several virtual spaces for metaverse experimentation under the 'horizon' brand:
Horizon home – for prototyping your own home space, combining physical and digital objects; it is currently a start desktop for Oculus Quest Horizon
Horizon worlds – for creating worlds within the metaverse and visiting them with friends
Horizon workrooms – for digital collaboration; the rooms can be customized with the company logo
The idea is not new: Snow Crash (1992)
Last year's Facebook Connect edition promised a technological breakthrough that could be a watershed moment in Internet history. In theory, you could go to a favorite band's concert and buy merch online (which has already happened), present an important project to clients from all over the world, or meet a distant relative face-to-face with a few clicks. Those connections will attempt to substitute (or perhaps improve) a genuine social life, which sounds ideal after the lockdown, during which we were forced to live within four walls.
The metaverse, as exciting as it sounds, is not a novel concept. The term first appeared in Neal Stephenson's 1992 science fiction novel Snow Crash. In the story, the real metaverse is a vast digital world ruled by governorate franchises that exist alongside the real world. Its main purpose was to provide entertainment as well as an economic underbelly to a poor, desperate country. The novel's world is so addictive that some users decided to prematurely plug it, resulting in real-life body disfigurement.
Hopefully, 'our' version of the metaverse will not be as depressing, as current trends favor exploration and experience over widespread monetization (which will also appear with time). And, while escapism was one of the novel's motivations for entering the metaverse, we now face the opposite problem, with people feeling uneasy when VR isolates them from one world while immersing them in the other.
However, we should keep this dystopian story in the back of our minds in order to shape this opportunity into something useful, rather than something destructive.
Conclusion
As unrealistic as the metaverse appears to be right now, it is, in fact, constructing the future of social connection. Some industry giants have already recognized its e-commerce potential, with Nike planning to sell virtual Air Jordans there and Walmart following suit with its own offer and even currency. Tech companies like Apple and Google are also keeping eye on the project's progress.
Metaverse platforms are in fact, the experimental space that can connect people, businesses, and entirely new markets into something new, bringing people together. At the same time, there is also a problem of collecting massive amounts of data on our deepest preferences, read directly from our own facial expressions. We would have to invest in the digital economy, share our real-house layouts, link our real social media profiles with the avatars, and trust that the virtual world does not keep all those precious data under surveillance.
To make it all work, we need a set of rules that allow us to move around the metaverse safely while protecting our real selves. All in all, the groundbreaking experience will remain just a video game-like experience for some of us. And tech giants have to respect that.
If you want to be kept in the loop on the metaverse and other emerging tech trends, follow our blog updates regularly. And if you're searching for a technology partner, feel free to contact us!