Senior Fullstack Developer (React, Elixir)
Workplace: Kraków, Lublin, Remote
Description
Codete is not just a software company, it's a place where tech-enthusiasts can grow by doing what they love and feel valued for what they are. We're experienced, agile and versatile: we work with a wide range of technologies in projects from many different industries, and the majority of our team are senior-level specialists. At Codete, there's always something new to learn!
Together with our client, a legal tech company on a mission to help people achieve better contracts through data-driven contract automation, we're looking for a Senior Fullstack Developer with React ready to join cross-functional teams.
Location: Kraków, Lublin, Remote
Responsibilities:
participating in the design and implementing new features
maintaining existing code within the scope of your team
writing readable, functional, and well-tested code
continuously improving the application
researche and develope solutions to problems reported by the clients
have ownership of the codebase, and real impact on the product
Salary:
B2B: 19 000 - 22 000 PLN NET
CoE: 16 000 - 18 500 PLN GROSS
Requirements
At least 4/5+ years of experience
Practical experience with modern web (SPA, PWA) apps' architectures
Practical experience with modern REST-ful APIs' architectures
Comfortable working both: front-end and back-end
Experience with React, Redux, and Elixir, but experience with other similar technologies and being a quick learner will do, too
Understands modern approaches to code quality, various types of automated tests, CI/CD etc.
Pragmatic, mature approach: applying adequate solutions to real problems
Feels comfortable working in a very collaborative team setup
Feels comfortable about taking leadership of projects and technical initiatives
Speaks and writes fluent English, at least B2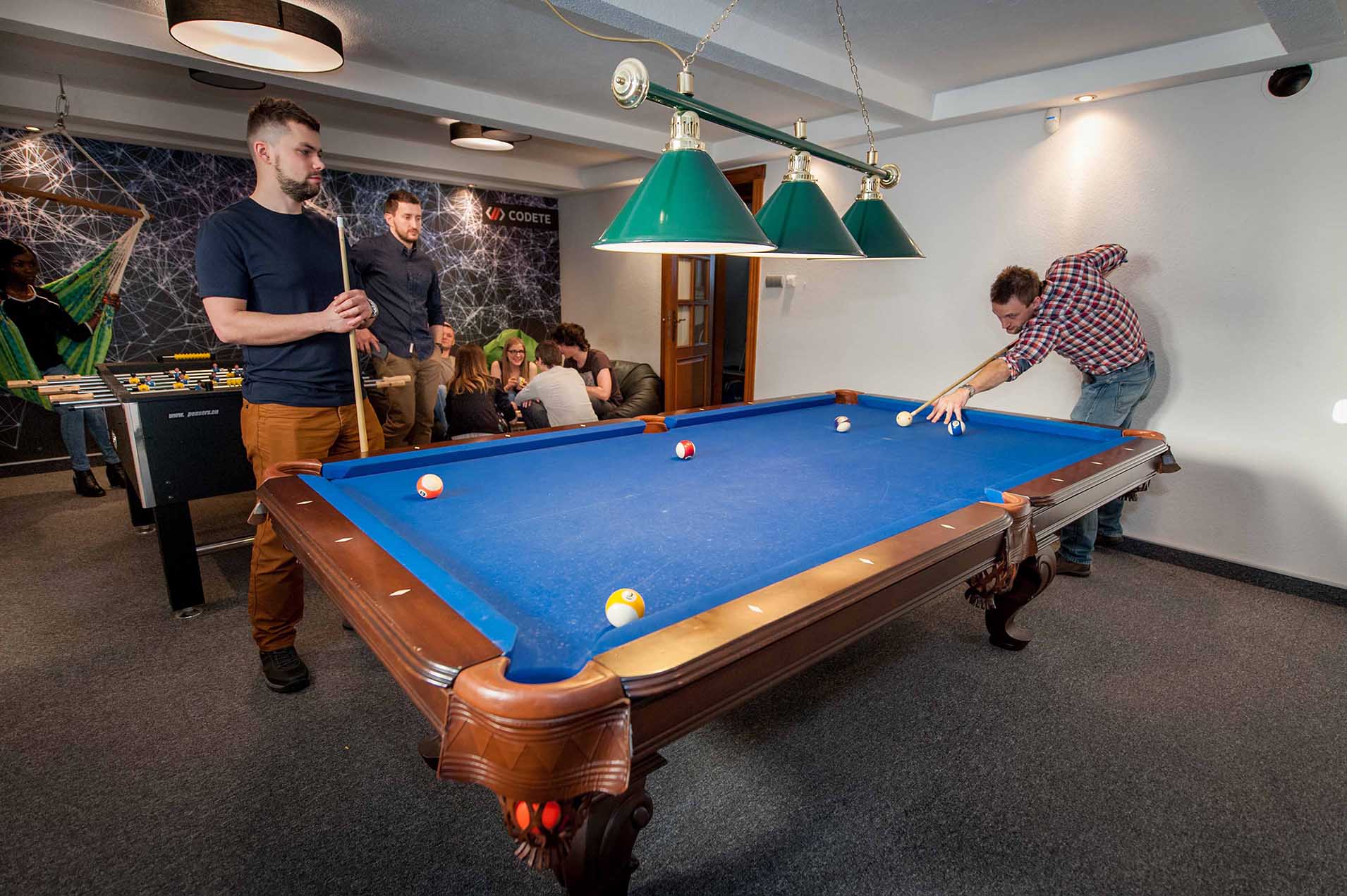 Benefits
At Codete, we value the skills and passion people bring to our projects.
On top of the competitive salary, we offer additional benefits:
Atmosphere
and Values
fair and supportive community

integration and team-building events

flexible working hours

possibility to work remotely

international business trips
Growth
and Development
individual career approach

technical and soft skills trainings

switching between projects and technologies

participation in external conferences

English lessons
Knowledge
and Culture
Codete meetups and online events

CodeteCON conferences

open source and R&D department initiatives

well-stocked internal library

support for your ideas
Health
and Relax
private healthcare package

MultiSport package

sports and recreation events

chillout room

fresh fruits and juicer
Recruitment process
We make an effort to assess your skills best and match them to a project which meets your expectations.
Apply
Send your resume. Successful applicants will receive an invitation for a job interview in our office or remotely via Skype.
Job interview
You will meet our HR and Tech Recruiters. Your knowledge will be assessed during the interview process.
Meeting with Product Owner
You will find out more about the project and meet key people in the team.
Welcome on board
Extended feedback
The Codete Evaluation Report™ is individually tailored for every candidate. It identifies strong points and possible deficiencies to work on with recommendations. CER is an extensive document, which will be sent by mail.