Senior React.js Developer
Workplace: Kraków, Lublin
Description
Codete is not just a software company, it's a place where tech-enthusiasts can grow by doing what they love and feel valued for what they are. We're experienced, agile and versatile: we work with a wide range of technologies in projects from many different industries, and the majority of our team are senior-level specialists. At Codete, there's always something new to learn!
We have worked on a suite of apps for cruise line photography, a platform for online conferences, an interactive map for truck drivers and operators, and many others.
Tech Stack: JavaScript, React/Angular/Vue, Git, Mobx, Redux, Rx.js
Location: Kraków, Lublin, Remote
Responsibilities:
planing, development, deployment, and maintenance of various software solutions
defining tasks and giving time estimates
writing clean, maintainable code and test it
rolling out new features, and analyzing (and reacting) to the results you learn about from our QA Engineers and user feedback
collaborating with clients and both project and technical teams
being able to present your solutions in front of clients and/or a group of colleagues
proactively communicating with other team members and project stakeholders
using agile methodologies in development (if you don't know them yet, we will teach you)
participating in code reviews, pairing, and other forms of knowledge sharing
continually improving your skills and push others to go forward with their knowledge
working in a cross-functional team
Salary:
B2B: 18 000 - 21 000 PLN NET
CoE: 15 000 - 17 500 PLN GROSS
Requirements
At least 5 years of professional experience
A good understanding of the web and browsers
Experience with React, Angular, or Vue.js
The will to share your knowledge with the team
Experience with the terminal (git, npm, yarn, etc.)
Knowledge of software development patterns
Excellent English knowledge (B2)
Nice to have:
Experience with MobX, Redux, or Rx.js
Experience with server-side rendered applications
Active contributions to open source projects and organizations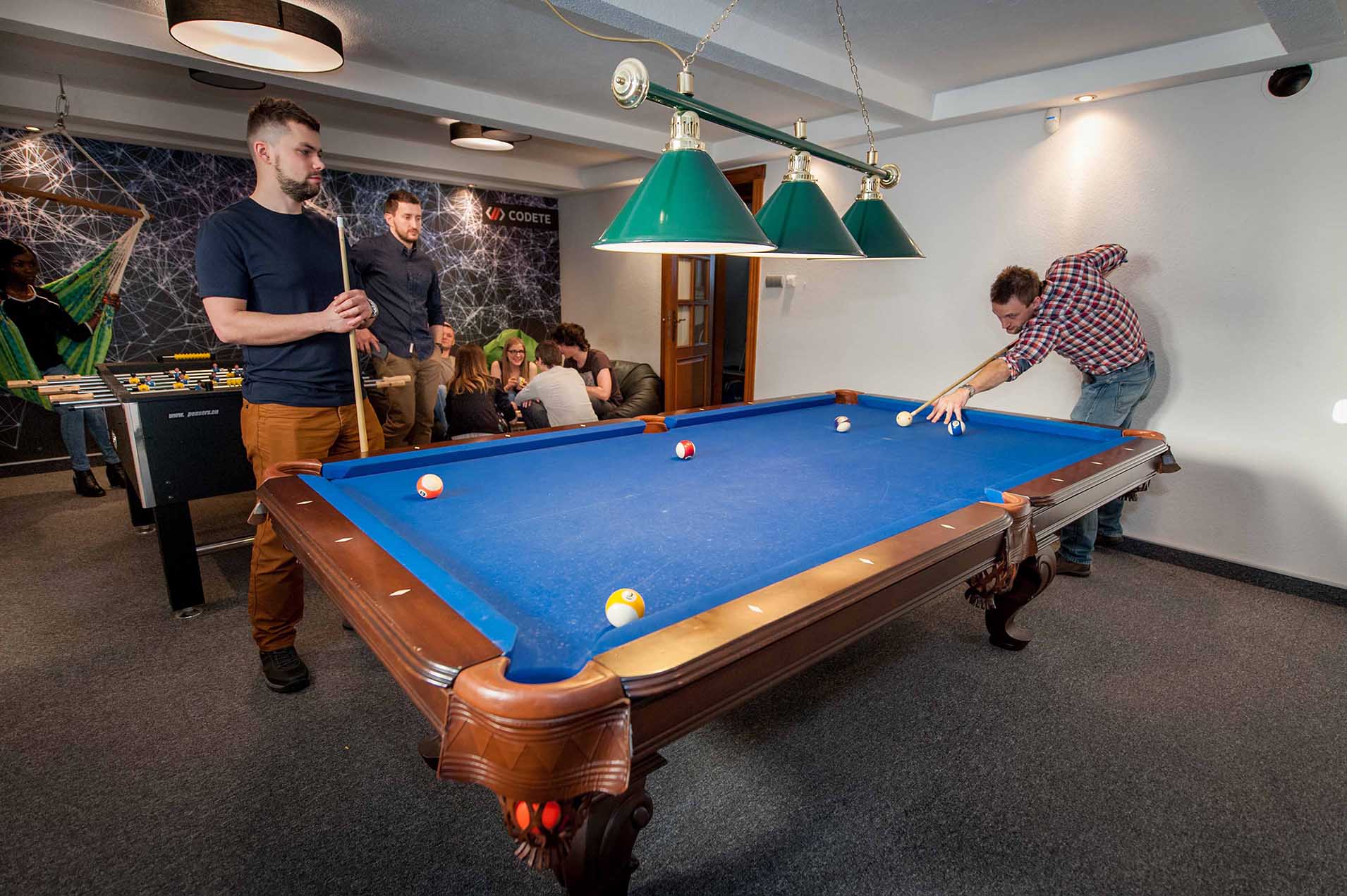 Benefits
At Codete, we value the skills and passion people bring to our projects.
On top of the competitive salary, we offer additional benefits:
Atmosphere
and Values
fair and supportive community

integration and team-building events

flexible working hours

possibility to work remotely

international business trips
Growth
and Development
individual career approach

technical and soft skills trainings

switching between projects and technologies

participation in external conferences

English lessons
Knowledge
and Culture
Codete meetups and online events

CodeteCON conferences

open source and R&D department initiatives

well-stocked internal library

support for your ideas
Health
and Relax
private healthcare package

MultiSport package

sports and recreation events

chillout room

fresh fruits and juicer
Recruitment process
We make an effort to assess your skills best and match them to a project which meets your expectations.
Apply
Send your resume. Successful applicants will receive an invitation for a job interview in our office or remotely via Skype.
Job interview
You will meet our HR and Tech Recruiters. Your knowledge will be assessed during the interview process.
Meeting with Product Owner
You will find out more about the project and meet key people in the team.
Welcome on board
Extended feedback
The Codete Evaluation Report™ is individually tailored for every candidate. It identifies strong points and possible deficiencies to work on with recommendations. CER is an extensive document, which will be sent by mail.